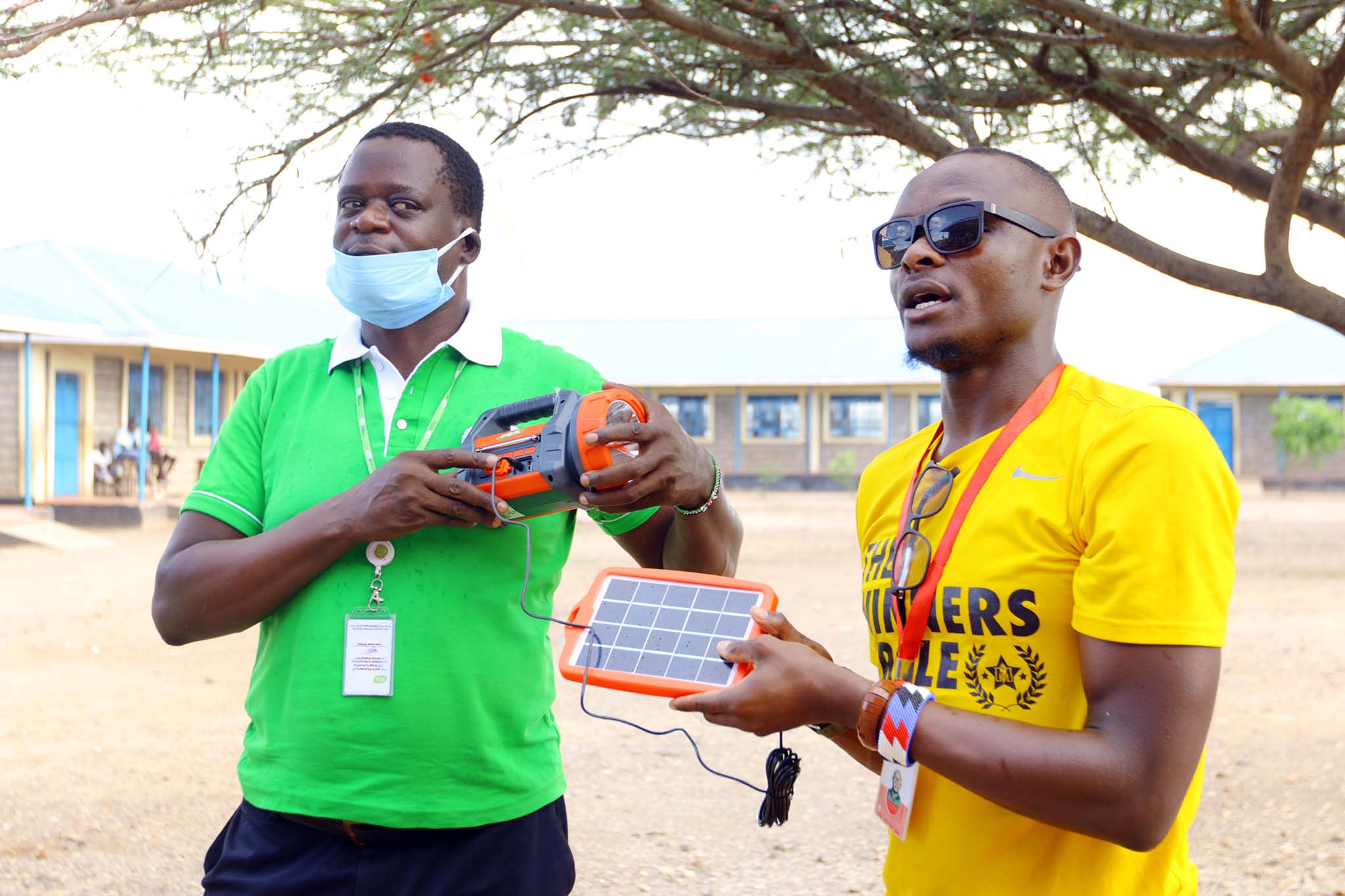 Radio School in Refugee Camps
Finn Church Aid brought education to Kakuma and Kalobeyei refugee areas with radio lessons.
Introduction
COVID-19 hit schools hard worldwide. Education institutions were shut down and students left without teaching. The same happened also in refugee areas in northern Kenya.
Kenya's government answered the challenge by organizing radio lessons. So that even if students cannot attend school, they can listen to the radio lessons. However, in Kakuma and Kalobeyei refugee areas there were not enough radios. Finn Church Aid decided to tackle this issue.
Results
FCA provided 500 solar radios to children in the areas so that they could tune in to the radio lessons. In this way, the students could still receive at least some learning although the schools were closed.
However, another problem rose. Students were not able to follow up the fast-paced lessons because of language barriers. Hence, FCA provided flash drives that enabled the students to record the lessons with the solar radios. In this way, students could replay and pause the lessons to make them easier to follow.
Additionally, the students and teachers discussed about the lessons in small groups as a part of the experiment. Teachers' also got a WhatsApp support group where they could ask questions and gain knowledge.
Eventually, the lessons were broadcasted to more than 15 000 learners in primary schools and more than 4 100 in early childhood education. Additionally, 24 teachers received mobile mentoring.
There were also some challenges: shortage of radios, language barriers and dilemmas in targeting criteria.
Scale
The solution worked well and is seen to be usable in any other refugee or remote contexts. The project was partly funded by Fingo Powerbank.