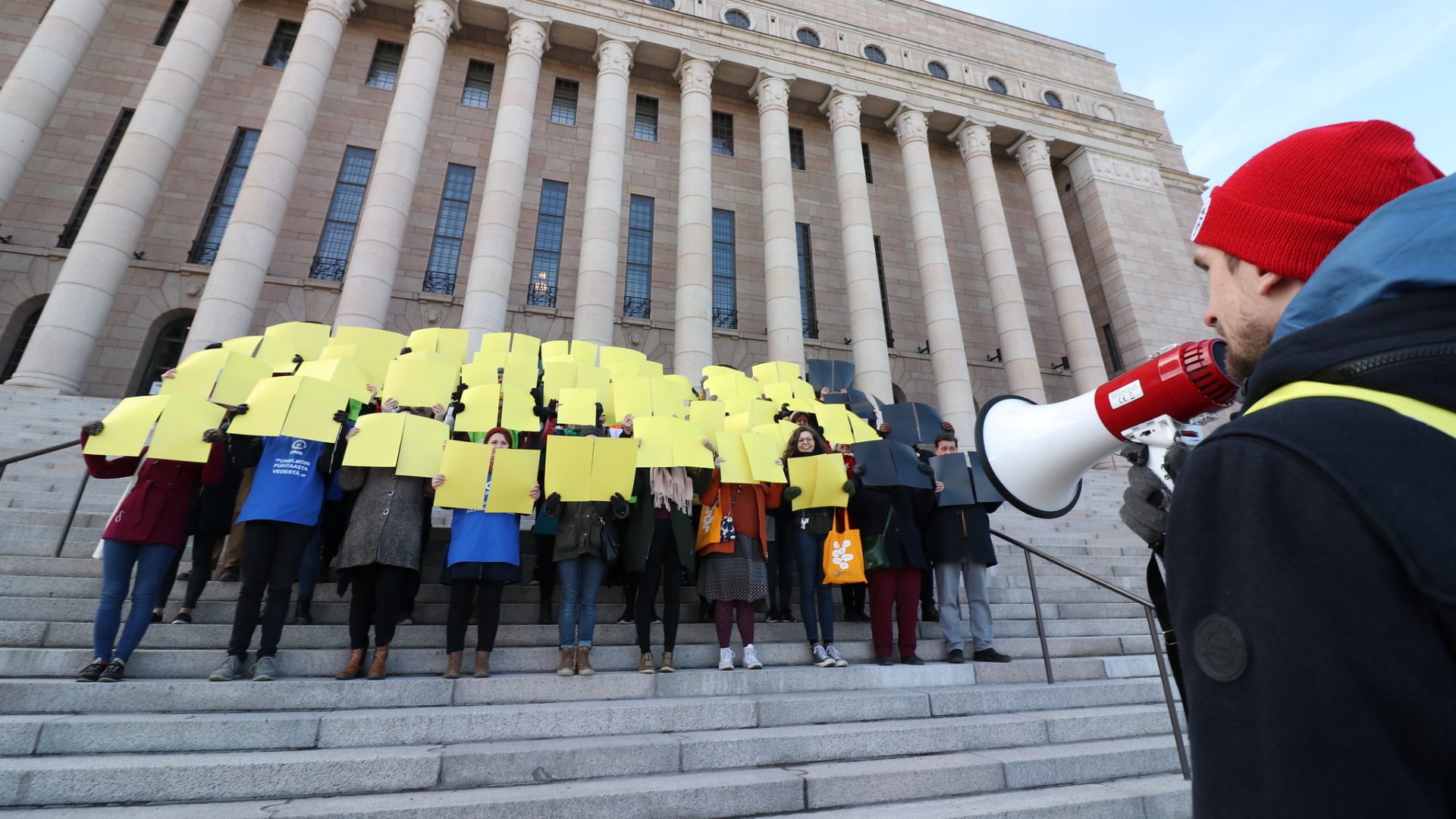 We work to make the world better – for everyone.
Fingo is an NGO platform and an expert on global development. We represent 300 Finnish civil society organisations and strive to build a fairer world for all. Fingo and its member organisations work to make life better – for everyone.
Fingo – influencing the future today
In 2018 Kepa and the Finnish NGDO Platform to the European Union, Kehys, formed a new umbrella organisation: Finnish Development NGOs – Fingo. Fingo functions as an umbrella organisation of 280 member organisations working in the areas of development cooperation and global education.
We firmly believe that knowledge drives sustainable development. That's why Fingo works hard to strengthen and amplify people's understanding of the solutions that are available – and challenges decision makers to act, while encouraging individuals and communities to actively participate.
Our aim is to bring together people and organisations everywhere, because only by working together can each of us influence the future today. Our focus is on global justice and sustainable development.
We work to bring together hundreds of different development NGOs, influence political decision-making, strengthen our member organisations and increase citizens' understanding about global development. You can find out more about our work from the strategy (pdf).
Building NGO capacity
Fingo's members represent different types and sizes of organisations. What unites these actors are shared values and work or interest in global development issues. Our role is to make our members stronger civil society actors by offering training, advisory services and opportunities for networking and cooperation. Find out more about our services for members.
Become a member
NGOs in Finland can apply to become a member of Fingo. As a member, you will receive several benefits, such as lower training fees, advice from our experts and free use of our meeting rooms in Vallila. Please contact our Adviser of Member Relations for more information: anne.peltonen@fingo.fi.
Member application form (pdf)
Contact info
Fingo's office is in Helsinki, Finland. You can find our contact information on the Contact page (in Finnish). Please note that we are not funding any projects in the South.