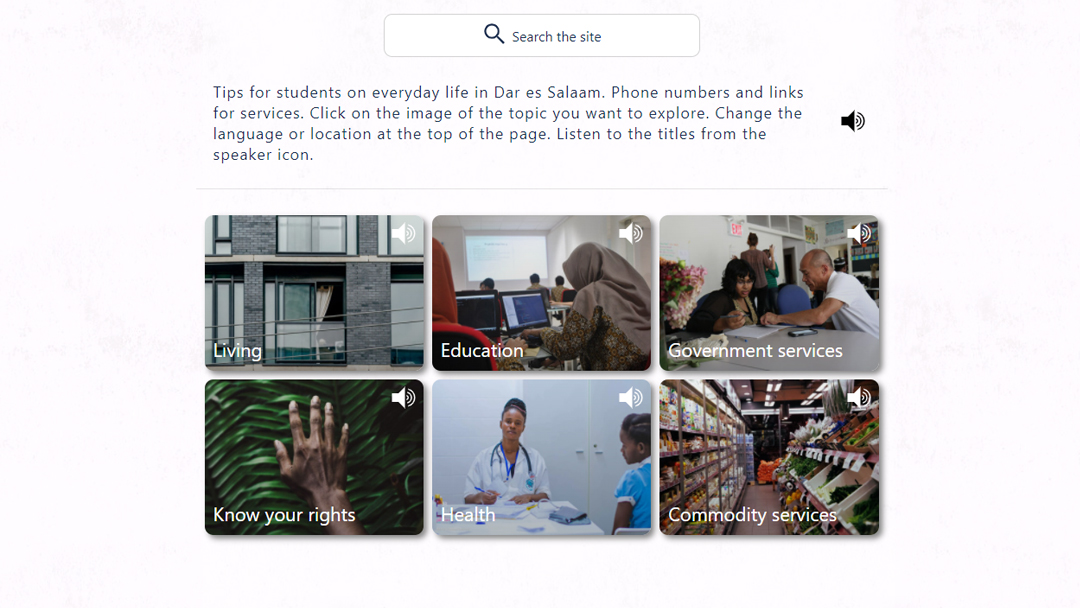 Information Platform for Youth
All Our Children and JIDI built a website that offers trustworthy information about civil rights and health services for Tanzanian youth.
Introduction
The majority of the urban youth in Tanzania have smartphones and access to the internet. However, there is a need for up-to-date websites to provide clear and trustworthy information about civil rights and health services for the youth.
All Our Children and JIDI decided to tackle this problem by creating a website that provides this information: https://tienoo.co.tz/.
The experiment was conducted All our Children and Jamii Integrated Development Initiative in collaboration with International Youth Alliance for Family Planning Tanzania.
Results
The platform was set up as planned. It provides youth with access to information about nearby hospitals, gender desks, police stations, libraries and youth-friendly clinics – among others. The platform utilizes pictures, audio and videos to make it easier to approach. The website exists in English. The aim is to publish also a Swahili version.
25 students from two universities were involved in developing the website and approximately 1 000 students were later introduced to the platform. The main target group for the website was first-year university students.
The team quickly understood that a project that evolves around information cannot be created without the community. Simply put, what information was relevant for the team, was perhaps not relevant to the students. For example, information on safe places for female students turned out to be very important.
The platform was built by reusing and improving a previously built website "tienoo.fi" which All Our Children had previously utilized in Finland.
Some challenges also appeared. The collection of reliable and user-friendly data was found to be tricky. The team needed to gather the information that was not readily available and ensure that the information is relevant and reliable.
Scaling
In the future, the idea is that students can update and develop the platform further. The organizations sees that it has evolved into a "from-students-to-students" project that the organizations have been facilitating.
Scaling up would require further funding and negotiations with other partners.