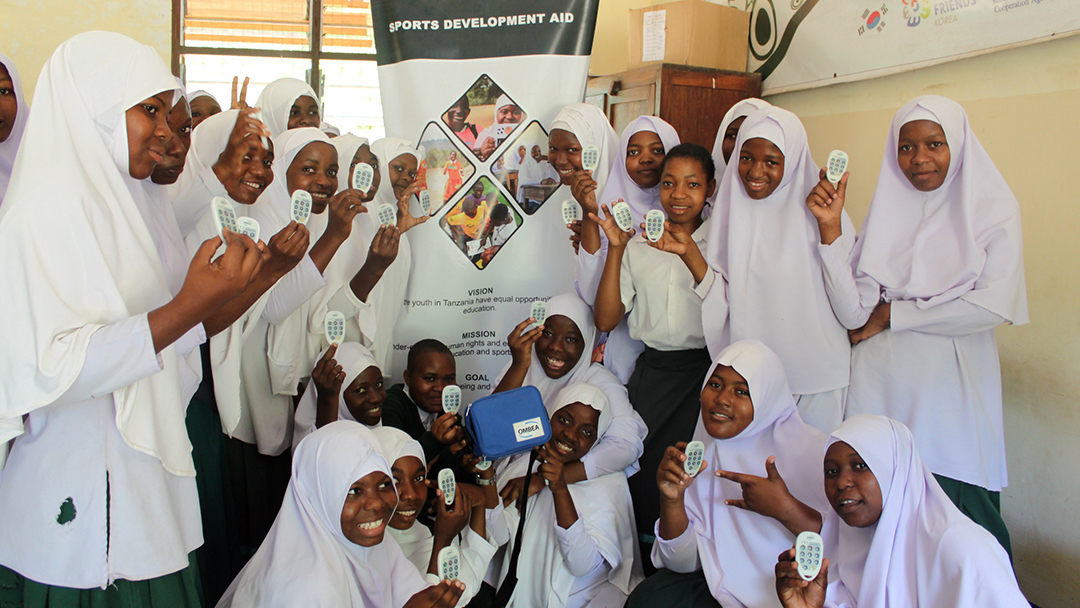 Digital Data Gathering on Education
LiiKe – Sports & Development and Sports Development Aid Tanzania used Ombea-group response clickers to gather information on educational parameters.
Introduction
Gathering data is a crucial part of any project. This was also the case in Empowered Girls Speak Out -project that was conducted in Tanzania.
Sports Development Aid Tanzania (SDA) and its partner Liike – Sports & Development were facing a familiar task. They needed to collect data from the students and stakeholders to estimate whether the project had reached its goals.
They decided to conduct an experiment with a digital data collection tool Ombea. In the Ombea system, each respondent is given a "clicker". The questions are reflected via a projector for all to see. When responding, everyone gets to see the overall result live. Overall, the solution reduces massive amounts of time compared to pen and paper.
Results
Digital data gathering system Ombea was used to collect data from 156 students in multiple schools. It was perceived as an efficient and time-saving method of data gathering and analysis. Moreover, the solution was seen to be environmentally friendly.
At first, using the clicker-pads was challenging for the students but eventually, the students were excited to use them. The method showed them that each vote counts.
There were also some challenges. The system requires electricity, so a generator was purchased. The system also needs compatible computer software – basically Microsoft Office. At times, the computers got stuck but this was solved by simply changing the laptop.
Scaling
The organizations are planning to utilize Ombea also in the future for data gathering instead of pen and paper. It will be used in future projects in Tanzania and elsewhere in Eastern Africa.