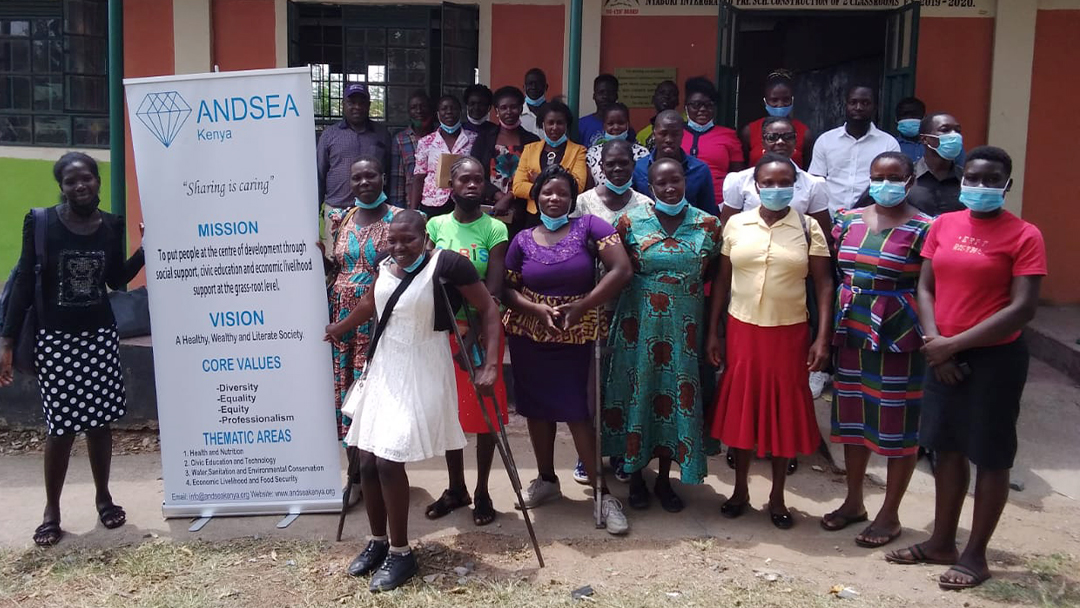 Digital Data Collection on Disability Inclusion
Physicians for Social Responsibility and ANDSEA-Kenya gathered and shared data to enhance disability inclusion.
Introduction
Physicians for Social Responsibility and ANDSEA-Kenya conducted digital data gathering among people living with disabilities in Kenya.
The aim was to improve policies and to effectively respond to the challenges and barriers that inhibit people living with disabilities from building their careers and utilizing their talents.
The experiment was implemented by people with disabilities. They were involved in designing the questions for data collection and took the lead in rallying respondents to participate.
The experiment was conducted by Physicians for Social Responsibility, ANDSEA-Kenya and CIELO.
Results
The data collection was conducted as planned. The survey was done via SMS messages and the questions were designed by people living with disabilities themselves. The respondents were identified with the support of Disabled People Organizations (DPO). People living with disabilities were responsible for the collection of data.
The analysis of the responses was conducted by using SPSS (analytical program) and by hiring an external consultant.
The findings were shared with integral stakeholders. The results provided them with important information about people living with disabilities in Kenya.
The data was used purposely for making recommendations to the Kenya Institute of Curriculum Development (KICD) and County Governments that develop County Integrated Development Programs (CIDP). The findings were also shared with other stakeholders, such as families and caregivers of people with disability, education institutes and NGOs.
There were also some challenges. The government banned all physical meetings in June due to COVID-19. This affected meetings with organizations and hence, the team needed to adopt virtual and online meetings, communications and training.
Additionally, meeting all the stakeholders and beneficiaries in one place for dissemination was not possible because of distance and COVID-19 restrictions. Therefore, they met them in separate counties.
Scaling
The experiment has a high potential for scaling locally in Kenya and in other countries where Physicians for Social Responsibility coordinates projects such as Somaliland. ANDSEA also has CBO partners in Gambia, Uganda, South Sudan and Senegal focusing on the vulnerable and marginalized groups' empowerment.